In the last few weeks, we have visited school districts from the furthest East Tennessee to the furthest West Tennessee. From open doors, to travel accommodations, to a very "special guest" boxed lunch: there have been so many examples of the kindness and hospitality of educators! It's part of who we are as teachers, leaders, and community members. And if we're seeing it in our interactions, we have confidence that hospitality is also happening inside classrooms– welcoming students into safe and brave spaces for learning and growth!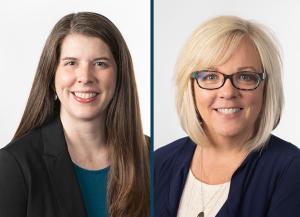 Show Notes:
Rachael Milligan and Karen Marklein have been "on the road" as part of the work of the Ayers Institute for Learning & Innovation: supporting teachers and leaders in improving student outcomes through proven professional learning and to incubating innovative instructional ideas and resources. Please reach out with any questions about Ayers Institute resources and partnerships.
HOSPITALITY (from Simple English Wikipedia, the free encyclopedia) "Hospitality is about people welcoming other people into their homes or other places where they work or spend their time. People who welcome visitors are called hosts. The people they welcome are called guests. Hospitality is all about the art of entertaining or receiving guests."
Culinary Arts Program — Carroll County School System - College and Career Academy
The Culinary Arts pathway curriculum prepares students for positions as chefs, cooks, and food preparation workers.
"When we think about being hospitable in our classrooms, that means creating that safe and brave space for students to be able to share what they're thinking." – Rachael Milligan
"You know how simple it is just to be kind?  'See a need, meet a need.'  Treat other people like you want to be treated." – Karen Marklein
Credits:
Producer: Karen Marklein
Engineer & Editor: Forrest Doddington