We've gathered questions from current teachers and leaders from all across the state of Tennessee for this "Ask Me Anything" episode about coaching. We will be posing your questions to Annette Little and Pam Scretchen, experienced practitioners and instructors from the ABA program offered by Lipscomb University's College of Education.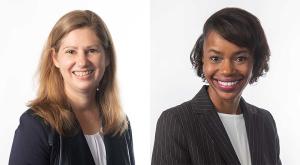 Show Notes:
Learn about Lipscomb University's Applied Behavior Analysis program on our website.
Quotes:
Best practices for me is really tapping into what will make a child successful, particularly in the classroom and in the school setting. That also entails the adults or the teachers taking a step back and looking at, 'Is this a won't do behavior or can't do behavior?' As educators, our job is to teach. We need to see if this behavior deficit or interfering behavior is a skill deficit? Is there a need to teach that? Many times, the best practice for me is to have people step back and look through a lens of, 'How can I teach the skill? What skill does this student need right now that they're not showing that they have?
–Pam Scretchen, BCBA
Most of us have grown up with the language, 'good behavior and bad behavior.' But as behavior analyst, we don't believe in good behavior and bad behavior because the behavior is functional for that individual. So how can it be good or bad? It's working for that individual or they wouldn't be doing it. So we look at the reasons for the behavior; separate the behavior from the child. The every child is a good child. But look at that behavior and ask yourself, 'What is this behavior telling me?' It's a form of communication.
–Dr. Annette Little, BCBA
References:
Learning Module: Functional Behavior al Assessment from the IRIS center.
Videos:  A Summary of Functional Behavioral Analysis and Conducting an ABC Analysis from the IRIS center.
Credits:
Producer & Host: Karen Marklein
Engineer, & Editor: Forrest Doddington