Hank Staggs, Director of Accelerating Character Education Development at the National Institute for Excellence in Teaching (NIET), joins us to discuss "Character Education": what it is, why it's important, and how you can start integrating character eduction into what is already happening in your school.  With the modern emphasis on increasing academic success, we should also remember the importance of building character, morals, social living, and civics. Those things enable us to reach our full potential as humans in society. Research has shown that emphasizing character actually encourages and strengthens students' academic performance.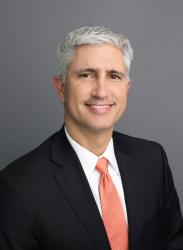 Show Notes:
Accelerating Character Education Development (ACED)
The National Institute for Excellence (NIET) helps school and district leaders build a supportive school culture through the Accelerating Character Education Development (ACED) initiative. ACED's tools and resources are used to integrate effective character development and related social-emotional learning skills into a school's instruction, culture, and climate − giving all students the opportunity for success in school and life.
Resources Mentioned:
Quotes:
"Character is not a stand-alone program or initiative. Character education can be embedded into the very ethos and fabric of your school. We really want you to have a culture of character in your school. I haven't met a principal yet that did not want to improve their school culture. That's what the character piece is. The character piece IS your school culture. And if we can get that right, then everything else sort of sits on that plate or falls under that umbrella."
—Dr. Hank Staggs
"We have found (and you can read this in the literature)– character actually increases and encourages and strengthens academic performance. A lot of the intellectual virtues, for example, are virtues that your math teacher, your science teacher, your English teacher would want their students to know and do and execute, you know, in their classes. So, we have found that academic success actually improves."
—Dr. Hank Staggs
Credits:
Producer: Karen Marklein
Host: Rachael Milligan
Engineer & Editor: Forrest Doddington