Each "My Why" episode uncovers the journey of one educator: a teacher or leader who has chosen to devote his or her life to the education profession. Each story is different, yet each is an exploration of motivation, purpose, and hope.
In this episode, we hear from Mr. Eric Bowman, the 2020 Mid-Cumberland and Middle Tennessee Principal of the Year from Hendersonville, Tennessee. Eric has 16 years of experience as an educator including as a social studies teacher, district evaluator, assistant principal, and now is in his 4th year as a middle school principal. The middle school he leads has twice been recognized by the Tennessee Department of Education as a 'Reward School.'
"Let your light shine before others."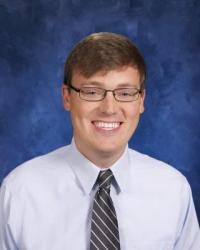 Show Notes:
A professional learning guide document is available for this podcast episode.  Use it for individually or with your professional learning community.
Credits:
Producer & Host - Rachael Milligan
Director - Karen Marklein
Engineer & Editor - Forrest Doddington