Each "My Why" episode uncovers the journey of one educator: a teacher or leader who has chosen to devote his or her life to the education profession. Each story is different, yet each is an exploration of motivation, purpose, and hope.
In this episode, we hear from Mr. Steve Lindsey, principal at Lexington High School in Henderson County, Tennessee. Mr. Lindsey has both undergraduate and graduate degrees from the University of Tennessee at Martin. Prior to becoming an administrator, he taught chemistry and physical education and was an assistant coach for 9 years as well as head football coach for 9 years. Mr. Lindsey has been a principal at both the elementary and high school levels. He is married to Melissa and has 2 children and 3 grandchildren.
"Pray daily and follow God's plan."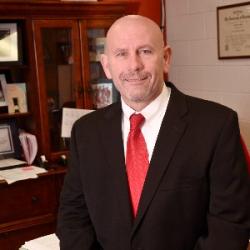 Show Notes:
A professional learning guide document is available for this podcast episode.  Use it for individually or with your professional learning community.
Credits:
Producer & Host - Rachael Milligan
Director - Julia Osteen
Engineer & Editor - Forrest Doddington