Each "My Why" episode uncovers the journey of one educator: a teacher or leader who has chosen to devote his or her life to the education profession. Each story is different, yet each is an exploration of motivation, purpose, and hope.
In this episode, we hear from Dr. Reva Chatman-Buckley, currently serving as an Associate Professor of Graduate Research & Research Coordination at Lipscomb University's College of Education in Nashville, Tennessee. Her career has also included classroom teaching, school administration, and district-level leadership. Reva is passionate about the importance of community building and a focus on the success of each student within educational settings. She is the author of the book Fresh Roses: Teachers as Newcomers: Learning the Ropes at a New School.
"I was predestined to teach."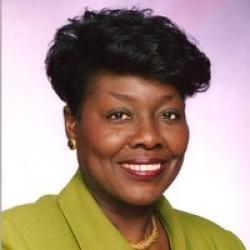 Show Notes:
A professional learning guide document is available for this podcast episode.  Use it for individually or with your professional learning community.
Credits:
Producer & Host - Rachael Milligan
Director - Julia Osteen
Engineer & Editor - Forrest Doddington