For this "Ask Me Anything" episode, we will be talking with Dr. Karen Marklein, Director of Programs for the Ayers Institute and Assistant Professor in the College of Education at Lipscomb University.  edTPA® is a digital portfolio that teaching candidates compile during one semester of their certification journey. edTPA is focused on demonstrating knowledge and skills related to pedagogy.  Karen co-developed and participates in facilitating the edTPA seminar for job-embedded candidates that is used at Lipscomb University.  We've gathered some questions and Karen has not seen them in advance, so there will be some surprises.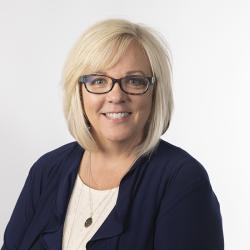 Show Notes:
Topics covered:
How to support candidates who are preparing for edTPA submission.
What do school administrators need to know about edTPA? 
What do university advisors need to know about edTPA? 
What do supervising teachers need to know about etTPA?
Common pitfalls for candidates in the edTPA process.
About edTPA® – edTPA is a performance-based, subject-specific assessment and support system used by teacher preparation programs throughout the United States to emphasize, measure and support the skills and knowledge that all teachers need from Day 1 in the classroom. 
"Would you rather have a doctor who performed surgery or a doctor who took a test on how to perform surgery?" –Dr. Karen Marklein
Credits:
Producer: Karen Marklein
Host: Rachael Milligan
Engineer & Editor: Forrest Doddington